For thousands of years, stone has been the building material of choice to create structures that endure for generations. Our artisans continue in that tradition to bring you Old World Flagstone, a selection of premium natural stone products, quarried and processed to the highest standards.
Gallery
Resources
Artisan Series
Products in our Artisan Series feature natural cleft tops and hand-cut rockfaced edges, capturing the essence of a traditional natural flagstone patio or walkway. They have calibrated bottoms for consistent thickness from piece to piece. They are the ideal blend of quality, durability, and affordability.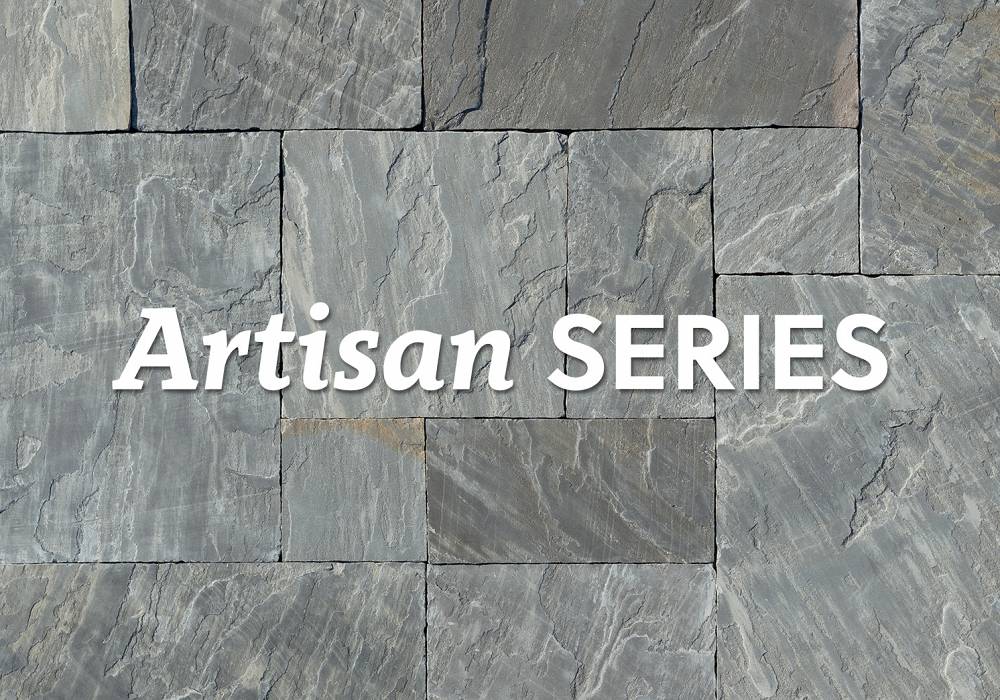 ---
ArtisanCut Series
Like our Artisan Flagstone, ArtisanCut Flagstone features a natural cleft top and calibrated bottom for easy installation. Unlike regular Artisan Flagstone, the ArtisanCut Series features cut edges, allowing for smoother and more consistent mortar joints.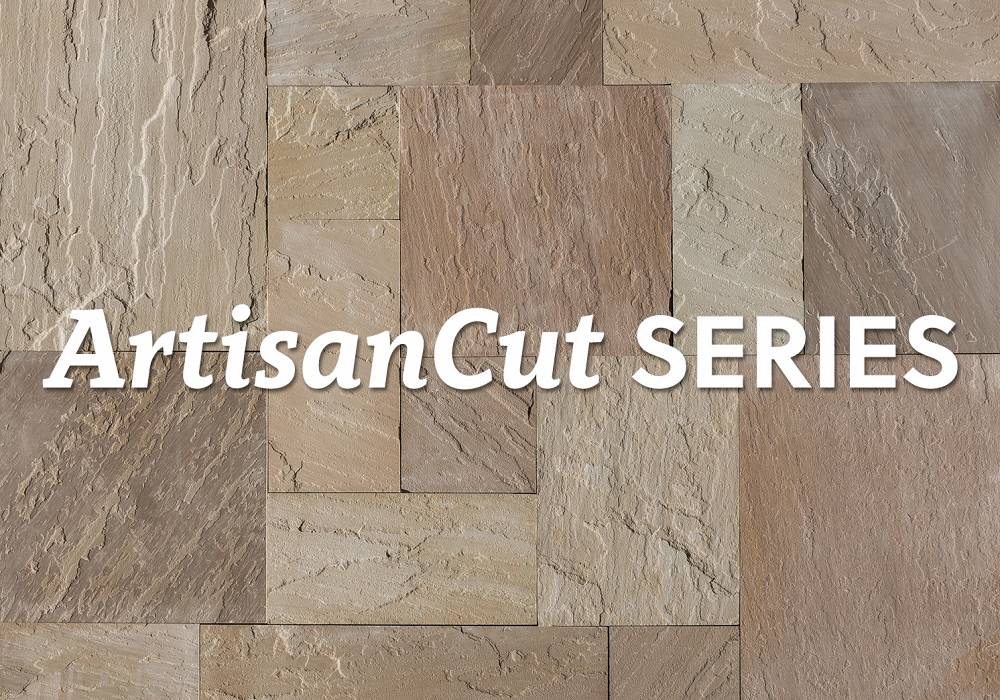 ---
Signature Series
Products in our Signature Series feature sawn tops with a luxurious lightly textured finish. Some products in our Signature Series feature sawn edges, and some feature hand-cut rockfaced edges. They have sawn bottoms for consistent thickness and easy installation.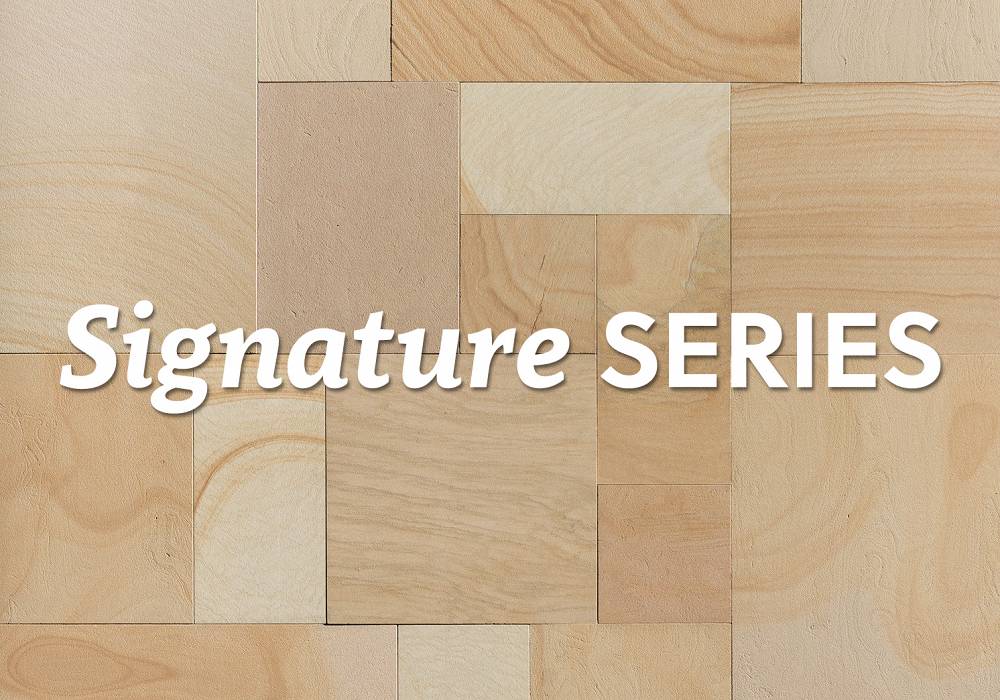 ---
Classic Series
Products in our Classic Series feature natural cleft tops, hand-cut rockfaced edges, and hand-split bottoms. Classic Series products are minimally processed for the lowest possible cost, making them an excellent choice when project budget is a concern.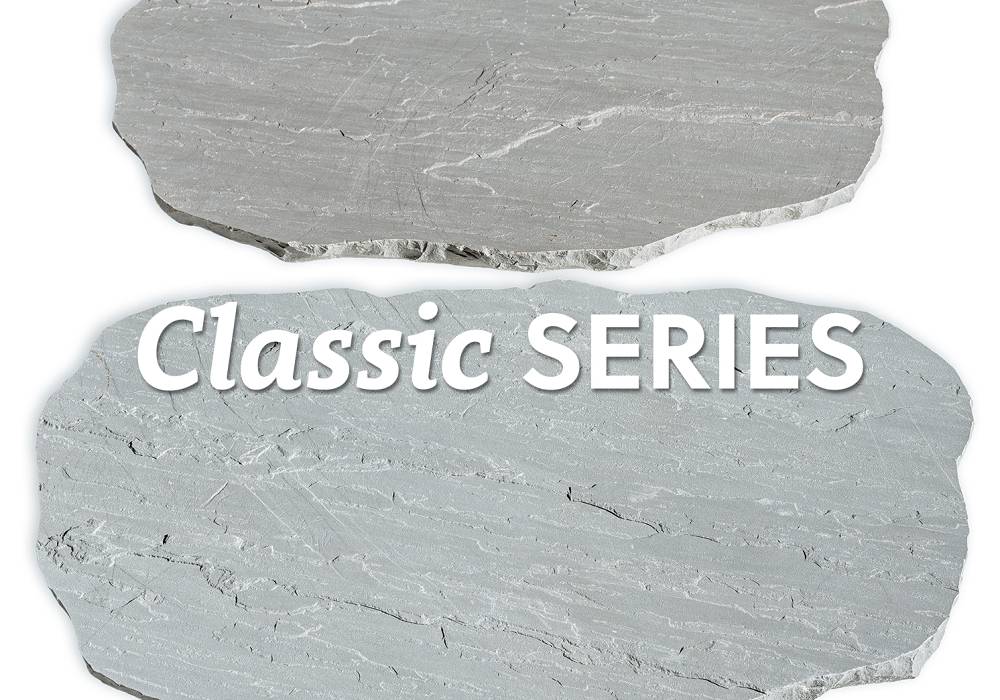 ---
Old World Flagstone Brochure
Click the brochure image or the button below to download a PDF copy of our Old World Flagstone Brochure. You can save a copy of the brochure to your computer to view later. Printed copies are also available upon request.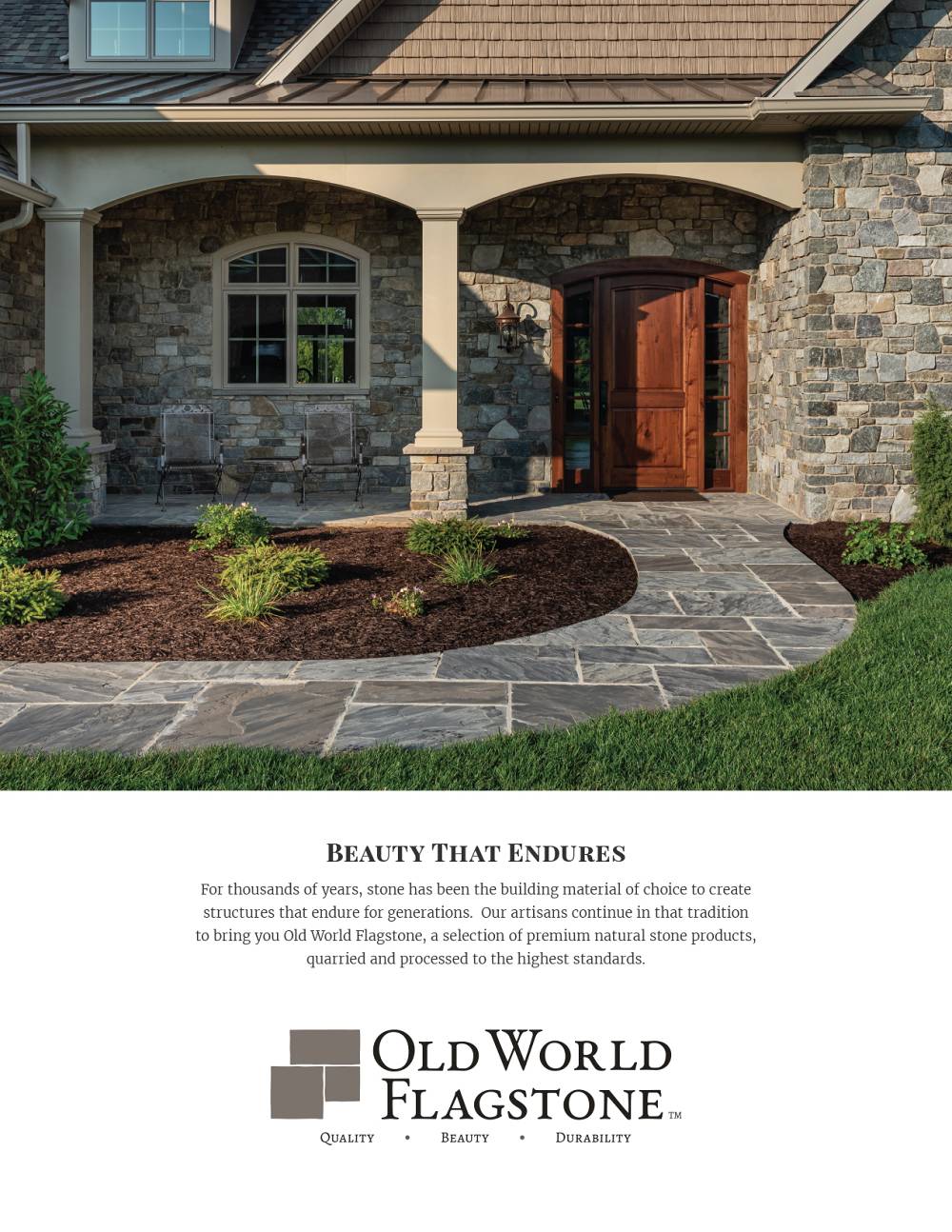 ---
Important Information
Saltwater Pools
Because salt water may have a deteriorating effect on stone, paver, and concrete surfaces over long term exposure, we advise against using any natural flagstone or concrete products around saltwater pools.
Ice Melt Products
We recommend that you avoid using high concentrations of rock salt or similar ice melt products on Old World Flagstone products. If an area must be de-iced, a product intended for safe use on concrete is recommended.
Sealing Flagstone
Under normal conditions, Old World Flagstone does not need to be sealed to maintain durability. If you wish to use a sealer on Old World Flagstone, please consult the sealer manufacturer to confirm that it is suitable for use with natural sandstone and limestone.
---
For more information about Old World Flagstone products and answers to common questions, visit our
FAQs page
. We recommend reviewing the FAQs before beginning any Old World Flagstone project. Feel free to
contact us
if you have any questions that are not answered on the FAQs page.
Looking for Natural Stone Veneer?
If you are looking for natural stone veneer products, visit the website for our sister brand, Old World Stone Veneer. Click the button below to visit the website.